Chino Chiropractor Launches "Thanksgiving Week $20 First Visit Special"
Chino, CA — Sam The Chiropractor, Chino, CA's top chiropractor,
has today announced a new promotional campaign, called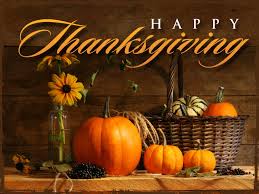 "Thanksgiving Week Special $20 First Visit". The campaign, opened to all first-time visitors, covers consultation, exam and adjustment
"This is big savings, because we are offering you 50 percent off our usual fee for consultation, exam and adjustment," says Dr. Samuel Ruiz, who made today's announcement.
The "Thanksgiving Week Special $20 First Visit" campaign will officially start Tuesday, November 26, 2013 and is valid Wednesday, November 28th and Friday November 29th. The office hours are from 10am to 1pm and 3pm to 7pm.
Located off Schaefer and Central in Chino next to AMPM and Farmer Boys, Dr. Ruiz says Sam The Chiropractor welcomes all walk-in clients and treats everyone like family, and also offers affordable monthly wellness plans for as little as $50 a month.
"Neither appointment nor insurance is required," stresses Dr. Ruiz, who adds thatanyone looking for a Chiropractor in Chino, Chino Hills, Ontario or Eastvale California will find them more than accommodating.
"If you are suffering from neck pain, back pain, headaches or other health related issues, we are inviting you to come in and get your health issues sorted out," says Dr. Ruiz, who refers specifically to people who are simply tired of taking drugs, shots and pills and not seeing any measurable results.
Dr. Ruiz, who believes there are many people out there tired of being sick and tiredand being told they have to live with it, says he wants such" individuals to know that their first visit will only be $20", which amounts to 50 percent off the regular fees.
One of the many pluses of visiting Sam The Chiropractor, which pride itself on taking care of adults, children and pregnant women, is the fact that neither appointment nor insurance is needed to access treatment. "You can walk-in, call, or schedule your
visit directly on our website, the choice is yours," he adds.
Dr. Samuel Ruiz is a Licensed Chiropractor in Chino and has been in practice since 2008. He not only provides chiropractic services for the residents of Chino but also Chino Hills, Ontario, Eastvale and the surrounding San Bernardino County and Inland Empire. He graduated from Ayala High School in Chino Hills and is The "Go To" Chiropractor in the Chino Valley. He takes care of adults, children and pregnant women and makes getting adjusted regularly easy, fast and affordable. People come to see Sam The Chiropractor not just for neck pain, back pain and headaches but for a variety of health issues and has clients from zip codes 91710, 91709, 91708, 91752, 92880, 91758, 91761, 91762, 91764. Sam The Chiropractor "Restoring the Doctor Within" 5370 Schaefer Ave., Chino, CA 91710. Located off Schaefer and Central next to AMPM and Farmer Boys. Walk-Ins are Welcome. and no Insurance is Required. New Client Special Includes Consult, Exam & 1st Adjustment and you can schedule your first visit directly on our website, simply walk-in during our normal office hours or by calling (909)529-1179.
Tags: 2013, 91709, 91710, Black Friday Specials, california, chino, chino hills, chiropractic, chiropractor, chiropractors, dr. samuel ruiz, eastvale, November 28th, ontario, Thanksgiving